we're very excited about audio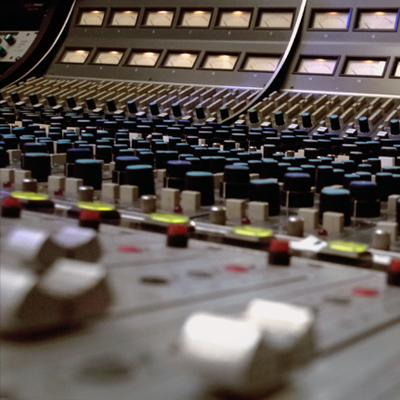 tone / for/ days
we get to pass signal through this singular, handwrought tone vortex.
and occasionally sleep underneath it.
hand-tuned toobs across the racks, converters selected for taste.
this is a metaphor, the ADACs are for external use in shaping sound, and we're without insight in terms of how they taste, in the context of a good meal.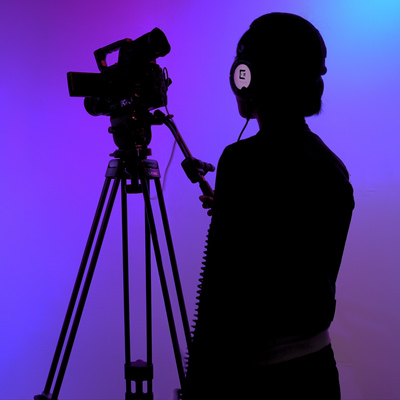 My hand is glued to this tripod
Wir erfassen Video zu digitalen Medien mit verschiedenen Technologien.
"we capture video to digital media using various technologies."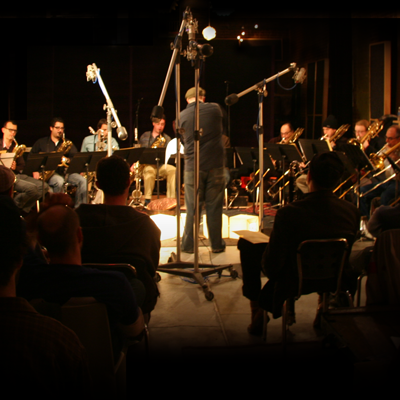 look at trombones.
other humans are welcome during session!
LOOVESALON upcoming also in July/august:
live samizdat sessions, curated under auspices-of-lab
Dig instrument in image above
she is huge and also well-maintained.
Gear List
---
Mix & DAW Control
Dangerous Music Monitor ST
Neve 8058 MkI 28-inline dual path channel console
Dangerous D-Box 8x2 summing box
Crane Song Spider
Speck XSUM 16x2 line mixer
Purple MOIYN 8x2 500 series mixer
Euphonix MC Mix (x2)
Avid Artist Mix
---
EQs
Lang PEQ-1 (x2)
DW Fearn EQ (x2)
Purple Tav EQ (x2)
Purple LilPEQr (x2)
D.W. Fearn VT-4 Vacuum Tube LC Equalizer (x2)
Pulse Techniques EQP-1A3
Neve 31102 EQs (x28)
Purple ODD EQ (x4)
Great River EQ-2NV
---
Dynamics
Distressor (x2)
Pendulum OCL-2 Stereo Tube Compressor/Limiter
API 527 Compressor/Limiter (x2)
Tonelux Compressor (x2)
4ch Drawmer DL241 dual compressor, modified
Thermionic Culture Phoenix Stereo Tube Compressor
33609 Neve Stereo Compressor
Shadow Hills Mastering Compressor
Crane Song STC-8 Compressor Limiter
Purple Audio MC77 (x2)
SPL Transient Designer, 4-channel
innerTUBE Audio Atomic x2 Squeeze Box
Rupert Neve Portico 5043 Compressor/Limiter Duo
Rupert Neve Portico 5014 Stereo Field Editor
Tube-Tech SMC 2B Stereo Compressor
---
Preamps
Daking 4-channel preamp/DI
Wunder PAFOUR 4-channel preamp/DI
Chandler Germanium preamp/DI, 1-channel
Chandler TG2 preamp, 2-channel
Mercury M72s preamp, 2-channel
Crane Song Spider, 8-channel
Sebatron VMP 2000e preamp/DI, 2-channel
Neve 31102 Mic Pre (x28)
BAE 312c preamp/DI (x4)
Gordon 2-channel preamp/DI (x2)
GML 4-channel preamp
---
Microphones, Dynamic
Sennheiser 421
Beyer M88(x2)
Audix OM 2 (x2)
Sennheiser 441 (x2)
Shure SM57 (x2)
EV RE20
---
Microphones, Large Diaphragm Condenser
Wunder CM7 Tube
AKG C900 Handheld Stage
Neumann KMS 105MT Handheld
Microtech Gefell UM92.1S Tube
---
Microphones, Small Diaphragm Condenser
InnerTUBE Four Five One Tube (x2)
Earthworks SR77
DPA 4099-B clip mic for upright bass
Schoeps CMC6/Mk4 (x4, omni and cardioid capsules)
---
Microphones, Ribbon
Beyer M160 (x2)
Coles 4038 (x2)
Royer R122v Tube
RCA 44-BX
Toshiba G-Series
AEA R84
---
Microphones, Digital
Neumann Solution D01 digital mics (x8)
---
Converters
JCF Audio Latte 2ch AD&DA converter with Tape Machine Electronics
Lavry Blue 8-channel converter (12 A/D, 4 D/A) (x2)
Aurora Lynx 16-channel converter
JCF Audio DA8-V 8-channel D/A
Metric Halo ULN-8 8-channel converter
Mytek ADDA 8x192 (x3)
Metric Halo 2882 8-channel converters w/DSP and 2D card
Lavry Gold 2ch converter
Antelope Isochrone DA
---
DI
Radial JD6 6ch
Creation Labs MW1 DI/reamp (x2)
REDDI, 2-channel
---
Control Room Monitoring
ADAM Audio S2.5A
Amps by Pass Labs, Ayre, and First Watt
Devore Fidelity Gibbon 3XL Mains
ProAc Studio 100 Nearfield
Devore Fidelity Silverback
Devore Fidelity Silverback
---
Live Monitoring
BOSE PAS towers with subwoofers (x2)
HEAR monitor station (x5)
---
Guitar Amps
Swart Atomic Space Echo
1962 Vintage Fender Pro Reverb
Peavey Classic 30 with NOS tubes
---
Bass Amps
Bergantino IP112
SVT Classic
Eden Tube Head
Demeter VTBP-201s Tube Preamp
---
Bass Cabinets
Bergantino HT112
Peavey 8x10
Ampeg 1x15
Eden 4x10
---
Keyboard Instruments
Bosendorfer 225 Concert Grand Piano
Korg CX-3 organ (vintage/analogue)
Studio Electronics ATC-1 monophonic analogue synth
DSI Evolver
Roland Fantom
Nord Stage
1910 Steinway Upright Piano
Fender Stage Rhodes Mark 1
Alesis Andromeda A6 multi-timbral analogue synth
---
Drums
Custom Drum Solo jazz kit in solid cherry blocks
1966 Ludwig kit w/20" kik, DW hardware